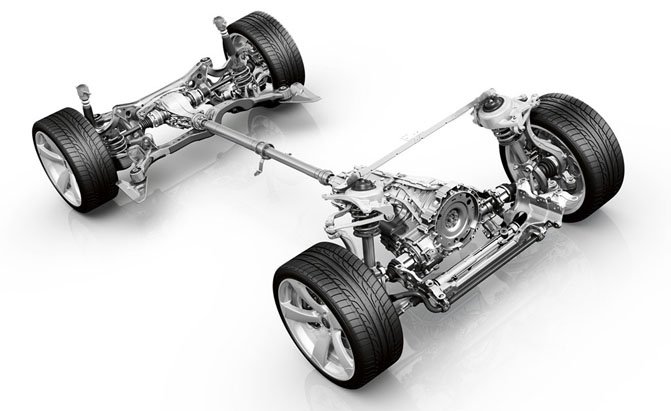 Mobile powertrain repair performed by certified and experienced mechanics can resolve your automotive issues of all aspects of the mechanical chain supplying power to the ground.  In a vehicle with an internal combustion engine, the powertrain or powerplant contains the primary parts that produce control and convey force to the street or driving surface.
This incorporates the engine, transmission, driveshafts, differentials, CV joints, clutch and smaller subcomponents like u-joints and drive splines. Hybrid powertrains incorporate at least one electric motor that functions to drive the vehicle's wheels. Electric vehicles eliminate the use of an engine entirely and depend exclusively on electric motors for drive.
An engine vehicle's driveline or drivetrain comprises the pieces of the powertrain excluding the engine. It is this part of a vehicle, after the primary engine, that changes depending on whether a vehicle is front-wheel, back wheel, or four-wheel drive.
Call Mobile Mechanic Huntington Beach for mobile powertrain repair or for other mobile mechanic repairs.  We are experts on all automotive systems like the cooling system, lubrication system, and engine repair.