Mobile Mechanic Huntington Beach
Mobile Auto Repair Services at Your Home or Office Will Save You Time, Hassle, and Money
If you've got a car problem or need automotive repair work done, partner with a mobile mechanic in Huntington Beach whose mobile auto repair services will save you time, $$$, and hassles.  Don't source a tow, arrange a ride to and from a brick and mortar shop, or wait around in a waiting room while your car is being repaired.  Call us and forget about all that.  We're the number one choice for mobile auto repair service in Huntington Beach.  Our technicians are experienced ASE Certified technicians, skilled at identifying your car's mechanical woes and making the necessary repairs.  We offer high-quality auto repair services at your convenience and at your location. 
By utilizing our services, you'll avoid the hassle of arranging transportation to and from a shop or worse yet, the cost and burden of getting your car towed, waiting in a mechanic's boring waiting room for your vehicle to get fixed, and the added costs that are passed down to you to cover the overhead expenses of a traditional shop.  Mobile Mechanic Huntington Beach will come to your home, business, or wherever you need us.  You can be assured that our service is the same as you'd find in a typical auto repair shop but at a lower cost.  
Mobile Auto Diagnostic Service
Are you concerned because your check engine light came on?  Or are you noticing that your vehicle is driving strangely, a lot different than normal?
It's important to get to the root of the problem.  Don't delay servicing.  That will cost you thousands because you allowed the problem to fester.
Mobile Mechanic Huntington Beach offers extensive diagnostic services to immediately identify the problem. Whether your warning light just came on, started blinking, or something just feels weird when you drive, we can help. We apply the years of experience and our sophisticated diagnostic tools and scanners to assess your car's problem to find out what's wrong under the hood and get your issues sorted out so you will feel confident in driving your car.  A quick analysis of the problem can save you from paying big dollars for repairs later on.
Your car's dashboard has a vast array of different lights and warnings, each conveying messages to you that there are issues that need to be addressed.  Some might be minor or simple fixes, while others can be critical issues. Mobile Mechanic Huntington Beach can address all of them, including:
Under the Hood
Engine Diagnostics

Electrical Diagnostics

Belts & Hoses

Pumps & Compressors

Fluids & Leaks

ABS Diagnostics

Differential Diagnostics
Exterior Chassis
Powertrain
Transmission

Clutch

Differentials

CV Joints
Body
Interior
Miscellaneous
Modern Vehicles Require Diagnostics
Modern vehicles come with sophisticated integrated systems that constantly monitor various things including sensors, pressures and levels and other things that keep your car running properly. The system will alert you when there's a problem.
Mobile Mechanic Huntington Beach has the tools and technical know-how to properly diagnose your vehicle's issue. We'll tap into your vehicle's onboard computer system to retrieve the data, including error codes and sensor data.  We can perform tests to make sure your monitoring systems are working right.  Once we identify the issue causing the warning light, we'll conduct additional tests to confirm it then provide you with our diagnosis and recommend the right repair.
When a warning light on your car comes on, don't ignore it.  Call Mobile Mechanic Huntington Beach for expert diagnostic services and get yourself back on the road safely and quickly.
Mobile Auto Repair Customers Who've Saved Time, Money, and Hassles
"I have a large truck that I use in my business that had an electrical problem.  The towing cost to get it to a shop would have been a lot.  Thankfully I found Mobile Mechanic Huntington Beach.  They came to my shop and fixed it right there.  It saved me a tow charge and also the labor rate of  two employees to retrieve it and drive it back to our business."
Roberto Gomez
"We have a 2013 Honda Odyssey..  It had a hole in a radiator hose that was so bad we couldn't keep enough water in it to make it to a shop.  We first called around to some auto shops to get pricing and then found Mobile Mechanic Huntington Beach and we are so glad we did.  They were really helpful on the phone and had their mechanic out to us in less than an hour.  Best of all, the price was lower than what was quoted by the other auto shops.  We'll definitely use them again."
Leslie Martin
"The Check Engine light on my Ford Mustang came on before it started running really rough.  I was able to limp home but knew I had more than a minor problem.  When I saw Mobile Mechanic Huntington Beach on the internet and how they can diagnose a car's problem in the field, I figured I'd give them a shot.  They used their diagnostic tablet and said it was a timing sensor.  I gave them the go ahead to perform the repair and they went and got the part, returned and installed it.  It's been running great ever since.
Darryl Skinner
Automobile Services Offered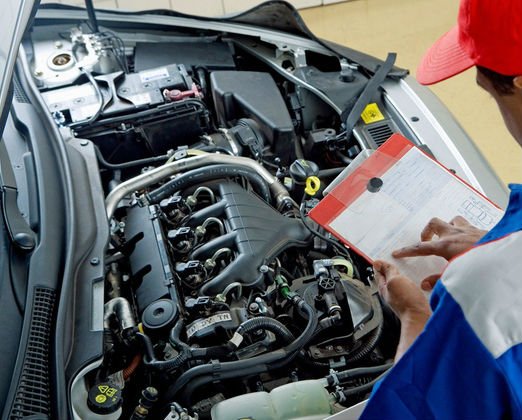 It's our goal to help you keep your car in tip-top shape, but we know that can be hard to do if you don't know what's going on under the hood. With our vehicle inspections, we make sure that nothing remains a mystery!
During your inspection, a knowledgeable technician will visually examine your tires, fluid levels, belts, lights, wipers, battery, hoses, and more. They'll keep an eye out for any existing problems or soon-to-be ones, so that you can either have them fixed on-the-spot or start budgeting for an important repair in the near future. By catching potential issues early, a car inspection will not only save you time, money, and headaches. It'll also extend the life of your vehicle.
Is your Check Engine light on?  Are you experiencing a rough running car?  Or are you hearing strange noises, knocking sounds, or notice leaking under your parking spot?  Do you sense any strange odors or see smoke or steam coming from your engine compartment?  If so, you should have your car or truck checked out immediately.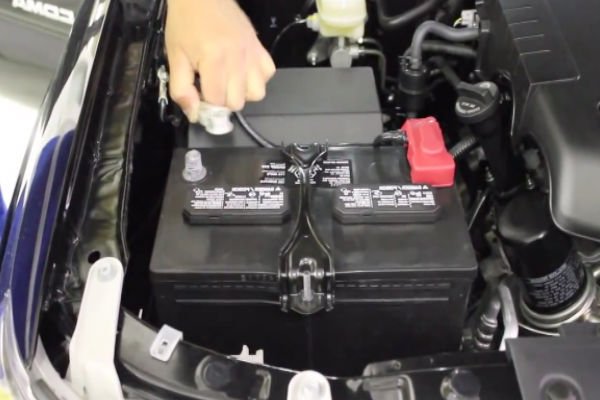 Does your car not start?   Are your car's lights are going dim?  Do you turn the key and all you get is a "click", or "click, click, click"?   Maybe your car does start but not after sitting for a couple of days.  Whatever the case, Mobile Mechanic Huntington Beach technicians will quickly determine what the cause is and make the necessary repairs so you can get back on the road fast.  Better yet, we'll do it at your convenience and at your home, work, or wherever.  Give us a call and find out why we're the premier mobile auto service in Huntington Beach, California.
A car's powertrain is all the parts that create and transfer propulsion of the vehicle.  The Drivetrain is the Powertrain without the inclusion of the engine.  The typical components of the drivetrain are the clutch, transmission, driveshaft, differential, axles, hubs, wheels, and tires.  Many newer vehicles use CV Joints (constant velocity joints) attached directly to the transmission.  This is what most front-wheel-drive cars use.  Call us for service on any of the above-named components as our certified mechanics are experienced in all of these design types.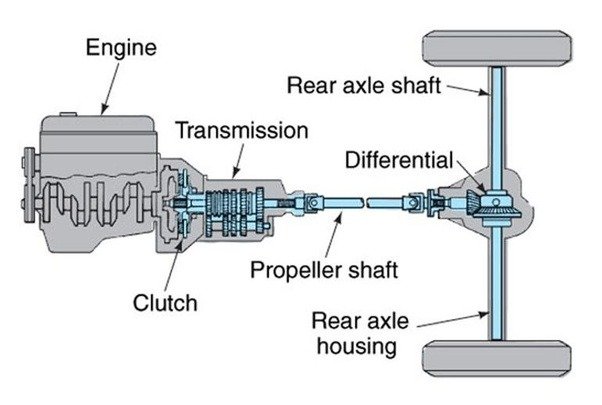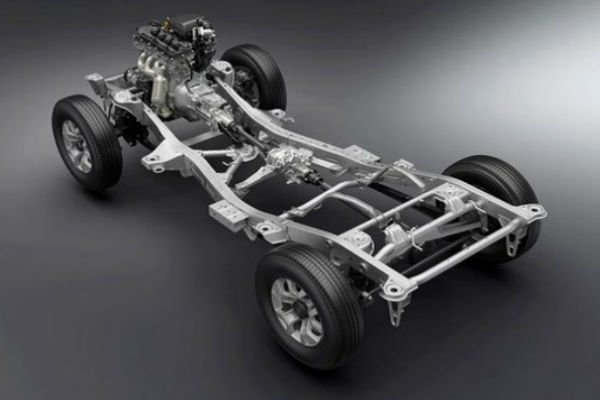 The components that make up the chassis are compromised of the frame, suspension components like the shocks, A frames, and springs, as well as the brakes, hubs, and wheels - all the parts that give the car structural stability.  Even the body is a component of the chassis.  The Mobile Mechanic Huntington Beach team are experienced with chassis problems for most late model vehicles.  Call us to start saving today.
Overheating is a big concern here in Southern California in the summertime.  If your car is running hot, make sure to address it before you do serious damage to your engine.  Problems impacting the cooling system include things like leaking or torn radiator hoses, clogged radiator cooling fins, failed electric cooling fan(s), stuck thermostat, worn-out water pump, or possibly even a blown head gasket.  Entrust your vehicle to the auto technicians at MMHB and get your problem resolved with minimum inconvenience and at the lowest cost.  You'll be glad you made the call.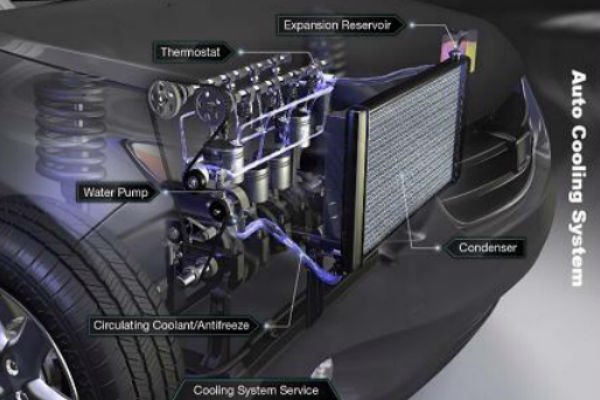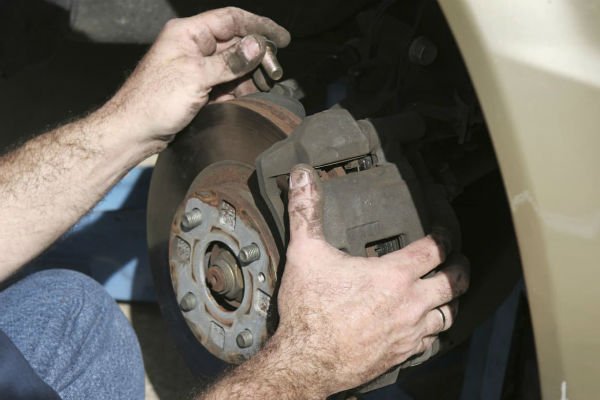 When you hear any kind of unusual sound coming from your wheels, get it checked out immediately.  If you've gone through your disc brake pads and the pad rivets or the pad plate is contacting the rotor, damage is occurring.  If you stop ASAP, you might be able to get your rotors turned saving you money.  Mobile Mechanic Huntington Beach knows brakes well.  Whether it's pads, rotors, calipers, master or wheel cylinders, proportioning valves, sensors, or even the brake lines, we've got you covered.  Call us to solve your car's brake problems.
The fuel and exhaust systems of a car's engine are both very important to how it will run.  A vehicle's engine is a lot like a human's lungs.  A person breathes air, the air is converted to energy by the lungs, and we expel carbon dioxide.  A car takes in air, mixes it with fuel, creates energy in the engine during the burning of the air/fuel mixture, and then expels the spent gasses through the exhaust system.  Any problem along the way with the fuel getting into the cylinder where the combustion occurs or the expenditure of spent gasses on the way to your tailpipe will cause your car to run poorly.
The technicians from Mobile Mechanic Huntington Beach will use sophisticated diagnostic tools to identify issues that can hamper your engine's performance.  Once we've identified the problem, we'll get busy resolving the problem so you can get back on the road.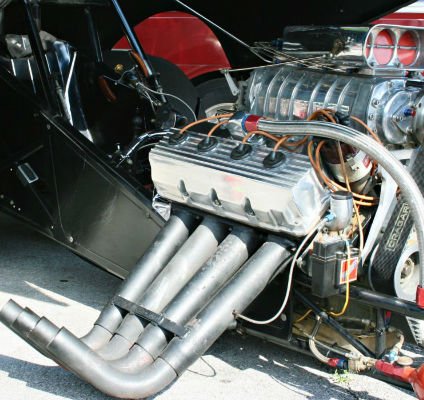 We service Huntington Beach, CA and surrounding areas where our professional approach won't be matched by anyone else.  Our team will attend to your automotive repair needs at YOUR convenience whether it's at your home, place of work, or anywhere else where we can safely and legally make the necessary repairs.  It is our company's mission.  And because we're not running out of a shop means you won't face the high costs necessary to cover the overhead a brick and mortar facility is forced to charge just to keep their doors open. 
With our mobile auto repair service, you won't have to sacrifice quality just to save money.  With a lower overhead cost, we can maintain a competitive pricing edge over the other mechanics near you.  Other neighboring areas and cities we service are Seal Beach, Westminster, Midway City, Garden Grove, Fountain Valley, Rossmoor, Los Alamitos, and Stanton.  Give us a call.  We'll always communicate our lead times to you so you can make an informed decision on using our services.